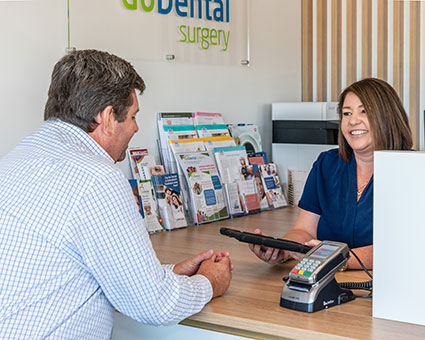 Payment Options at Go Dental Surgery
Affordable Dental Care in Gosnells
As your family dentist, one of our biggest goals is to provide care that's affordable to you and your loved ones. To make sure exceptional dental care is readily available to you, we're proud to accept several different payment plan options.
If you have questions, we'd be happy to discuss them with you over the phone or at your next visit. Here's a little more about what we accept.

SuperCare – Access your Superannuation to pay for your Dental Surgery

"Did you know that you can apply for the Early Release of your Superannuation to pay for your, or any of your family member's, dental & orthodontic treatments?"
We are happy to introduce SuperCare – an external service provider – that can assist you to make an Application via the Early Release of Superannuation (ERS) Program, operated by the Australian Taxation Office (ATO), to cover Dental & Orthodontic treatment costs. SuperCare can help facilitate funding for most Dental procedures, including:
SuperCare's intention is to alleviate the stress and anxiety associated with the financial burden of Dental and Orthodontic treatments and, in doing so, support the health of all Australians. SuperCare is the only company in Australia specifically established to assist Patients with their ERS Applications. SuperCare's caring, knowledgeable and professional Consultants efficiently case manage every ERS Application to ensure a stress free and timely outcome. Each Applicant is kept fully informed and supported throughout the process and, as such, is made to feel 'special'. SuperCare – with you every step of the way! Patients are advised to contact SuperCare directly or to enquire via the SuperCare website.

DentiCare
DentiCare provides a payment plan solution that is specifically designed for Dental

and Orthodontic practices. DentiCare dental payment plans can be used for a wide range of general dentistry, cosmetic dentistry and orthodontic treatments. You can use a payment plan for teeth whitening, dental implants, crowns and veneers and most other dental procedures. You can also use a payment plan to cover the cost of your Orthodontic treatment as well including Invisalign and all types of braces.
DentiCare don't charge you any interest on your treatment and don't require you to go through stringent credit checks or provide detailed financial information. Instead they provide simple, easy no interest payment plans. That means you can spread the cost of your treatment over time – no fuss. Don't delay the treatment that you need and want today. Here at Go Dental Surgery we accept DentiCare payment plans.

Pretty Penny Finance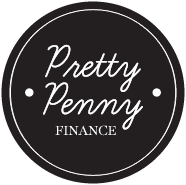 Go Dental Surgery is a finance partner with Pretty Penny Finance (PPF), a specialised Australian finance company that aims to help you obtain a personal loan for your specific dental treatment plan. PPF is known for offering individuals a simple and streamlined process, flexible payment options and a competitive interest rate designed to suit your budget. Best yet, PPF handles the entire process for you and offers repayment terms ranging from 6 months to 7 years.
To apply for financing with PPF, please visit: http://www.prettypennyfinance.com.au/
Pretty Penny Finance Pty Ltd ACN 607 393 411 Credit Representative 486980 is an Authorised Representative of Australian Credit Licence 481695
Visit Our Practice
Ready to book your next visit? Contact our practice today to get started.
CONTACT US
*Any invasive or surgical procedure may carry risks. Before moving forward, it is recommended that you seek a second opinion from an appropriately licensed medical professional.

Payment Options | (08) 9398 1427