Dental Implants
Replacing missing teeth has never been more predictable than it is with the modern dental implant. Our Gosnells family dentists can complete your entire surgical and restorative processes right here in our practice. We also work with a local implant surgeon to assist in more complex cases.
What Are Implants?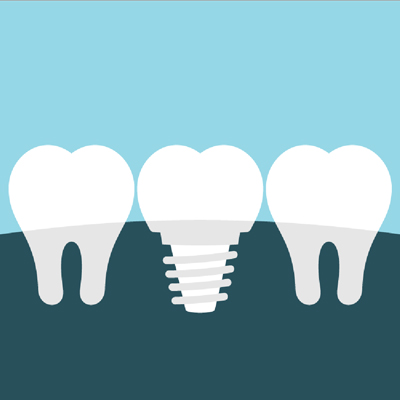 A dental implant is an artificial root that is anchored inside of your jaw. As new bone osseointegrates with your implant, it secures it permanently into place. Like a natural tooth, implants are maintained with routine home care and preventative checkups.
They can be used to support:
Individual dental crowns
Multiple-tooth bridges
Full mouth dentures
During your consultation, we will take a 3D Cone Beam scan of your mouth with a surgical stent in place to determine the angulation of your future implant. Once we have this information, we can finalise the treatment plan, review the costs involved and prepare the necessary procedures.
Phases of Treatment
Implant therapy is broken up into three phases of treatment.
Stage 1: In this first phase, the implant is surgically placed. We usually allow for about eight weeks for the bone to heal after an extraction before placing an implant. When necessary, we can also include a temporary replacement tooth (particularly at the front of the mouth).
Stage 2: This phase, which begins about three months later, is comprised of uncovering the internal screw and placing a healing cap over the gums. An impression is also taken to design the crown or other prosthesis that is to be made.
Stage 3: In this final stage of implant treatment, the crown, bridge or denture is permanently anchored onto the implants. Another alternative is to use button-like attachments for a removable denture to be anchored more securely throughout the day.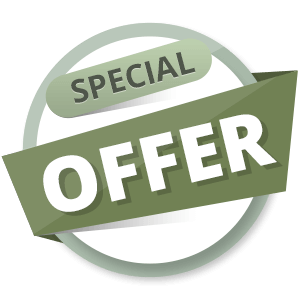 Dental Implant Special
Free, No Obligation Dental Implant Assessment
Call To Book An Appointment Today!
Frequently Asked Questions
Will dental implants look like my natural teeth?
Dental implants are designed to look and function just as your natural teeth. They're made out of an extremely durable material that will allow you to chew and speak just as you would with your natural teeth. In fact, it's likely that your family members or friends won't even be able to distinguish your implants from your natural teeth-they'll simply thing your smile looks wonderful and wonder what you've had done.
How long will dental implants last?
Due to the advancements in dental implants and technology, it's likely that implants can last a decade or longer with proper care-this means brushing and flossing your teeth daily and maintaining your regular checkups with us.
The dental implant procedure is very safe and effective, and if you're a candidate, you'll likely love your results. As dental implants are considered a surgery, it's important to remember that all surgeries carry risks. While rare, it's possible that an infection could develop-if so, we'll promptly treat it and prescribe you antibiotics.
Who is a candidate for dental implants?
You might be a candidate for dental implants if you are missing one or multiple teeth and would like to restore your smile's appearance. It's important that dental implant candidates have proper bone strength remaining in their tooth and jaw to make sure the implant can be properly secured. During your exam, we'll let you know if you are a candidate. If not, we'll recommend the best possible treatment for your needs.
Want to Learn More?
You'll never know if implants are right for you until you schedule a consultation with a trusted provider. Contact Go Dental Surgery today to book a no-hassle evaluation with one of our Gosnells implant dentists.
*Any invasive or surgical procedure may carry risks. Before moving forward, it is recommended that you seek a second opinion from an appropriately licensed medical professional.
Dental Implants Gosnells, Maddington WA | (08) 9398 1427