Functional Orthodontics
Proven for over 20 years in more than 100 countries, Myobrace is a no-braces orthodontic approach to help straighten your teeth and jaws. Through intermittent wearing of an appliance and concurrent muscle training, Myobrace treatment addresses the poor oral habits that are the real cause of crooked teeth, without traditional braces.
Dr Goh is passionate about bringing the Myobrace alternative to Gosnells patients, having completed foundation and advanced courses in the Gold Coast and the USA.
Who is Myobrace For?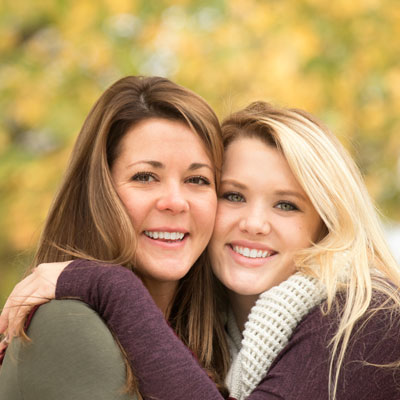 Mybrace is for anyone – children or adults – with crowded teeth or overbites or alignment issues causing teeth or airway problems such as difficulty breathing and sleep apnea. With Myobrace, Dr Goh addresses the cause of crooked teeth, often due to poor oral habits such as mouth breathing, reverse swallowing or thumb sucking. Myobrace addresses the causes of crowding at the same time as addressing airway issues.
Go Dental Surgery patients can enjoy the benefits of straightening teeth in a natural way with great results in alignment.
Starting Early
Unlike traditional orthodontics where we wait until the child has all their adult teeth at around 12 years of age, the Myobrace system takes advantage of correcting habits and making use of the growth potential in children as young as three. However, the ideal age group for starting is between five and ten, when the child is old enough to understand and change habits.
With Myobrace, Dr Goh and the Go Dental Surgery team can identify and treat issues earlier than usual, as well as later for pre-teens, teens and adults.
What To Expect
At your initial consultation, Dr Goh starts with an information session where she and the team will answer any questions you might have. A full evaluation with photos and X-rays follows.
Once Dr Goh has all the information she needs, the second consultation will be to provide a comprehensive treatment plan, where we discuss the treatment process and cost involved. Once you are happy to proceed we issues appliances, which go hand in hand with muscle training activities.
Treatment generally involves appliance wear for one or two hours a day plus overnight, and that occurs concurrently with monthly muscle training activity sessions.
Is Myobrace Expensive?
Myobrace is more cost effective and often more affordable than traditional braces. Ring us today to find out more.
Want to Learn More?
Go Dental Surgery offers convenient payment programs and is an in-network provider. Contact us today to schedule a consultation. Be sure to ask about our 0% financing option.
CONTACT US
*Any invasive or surgical procedure may carry risks. Before moving forward, it is recommended that you seek a second opinion from an appropriately licensed medical professional.

Myobraces Gosnells, Maddington WA | (08) 9398 1427