Athletic Mouth Guards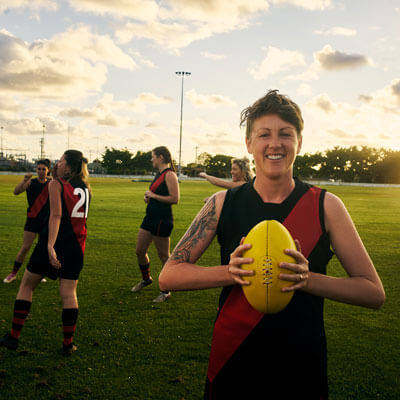 From footy and rugby to soccer and hockey, contact sports can be an invigorating way to work out the body but can be tough on the teeth. At Go Dental Surgery, we want to ensure that our athletic patients get the highest level of protection through custom-fitted mouth guards.
Protect Your Pearly Whites
Mouth guards, which are composed of thin plastic, offer protection against the following common sports-related mouth injuries:
Broken crowns or fillings
Chipped teeth
Cheek, lip and tongue lacerations
Jaw damage
Knocked-out teeth
In addition to protecting your teeth, mouth guards may reduce the risk of concussions.
Benefits of Customised Mouth Guards
While sporting goods stores carry mouth guards, they don't adequately protect the teeth as they are unable to form a snug fit. They also tend to be uncomfortable. Our dentists are experts at providing patients with comfortable, custom-fitted mouth guards made from only the finest materials. These allow you to breathe and speak normally.
The process of getting a mouth guard is straightforward. After an impression is made of your teeth, we then develop a model of your mouth to help us fabricate your customised mouth guard. It only takes a day or two to create the piece. Our mouth guards are also available in a range of colours so you can have one made in your favourite hue or your team's colours.
Book your appointment today
Before you hit the field or rink for your next sports match, see us first for an evaluation. Remember that a mouth guard must be worn by juniors ages 5-18. Children's dental-fitted mouth guards (at least one per year) are typically covered by major healthcare funds in Australia. They are also compulsory for adults to wear in all contact sports.
CONTACT US
*Any invasive or surgical procedure may carry risks. Before moving forward, it is recommended that you seek a second opinion from an appropriately licensed medical professional.

Athletic Mouth Guards Gosnells, Maddington WA | (08) 9398 1427