Cosmetic Dentistry in Gosnells
Ready for a Smile Makeover?
Are you looking for a convenient and effective way to enhance the appearance of your smile? Would a bit of improvement to your teeth have a massive impact on your self-confidence? The Gosnells and Maddington family dentists at Go Dental Surgery can help.
Together, our dentists will work with you to determine what aspects of your smile that you want to improve. Your treatment plan can range from correcting minor chips to significant tooth misalignment or discolouration.
Based on your concerns, long-term goals and budget, we may recommend a combination or selection of the following cosmetic treatments: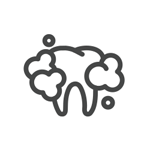 Professional In-chair
Teeth Whitening
Our dentists use Pola® Office professional teeth whitening products to brighten your smile in just one visit. It's the perfect way to improve your appearance when you want to look your best for an upcoming special event.
The gel is applied to your teeth and then light cured to accelerate the whitening process. Plus, it includes a component to reduce sensitivity and improve your comfort during the process.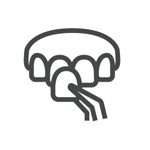 Composite or Porcelain
Dental Veneers
Veneers help to cover problems like wear or cracks on your teeth. Composite options are ideal for when minimal adjustment is needed to your tooth structure. They require only one visit to complete and are extremely affordable but usually need to be replaced from time to time.
In contrast, porcelain veneers tend to last far longer and offer maximum aesthetics. However, repairing or replacing them can be more involved. We recommend wearing a night guard to prevent accidental wear.
Dental Bonding and Tooth Recontouring
Sometimes minor wear to our teeth can easily be polished out or recontoured without extensive dental work. This minimally invasive option can give you a smoother, healthy-looking smile that won't leave any rough or worn-down surfaces.
Antiwrinkle Treatments
Seeking to refresh your face and turn back the clock? With our non-surgical Muscle Relaxant Antiwrinkle Treatments, we can address many facial concerns. These include smile lines, lip lines, naso-labial folds, marionette lines, mouth frowns, gummy smiles and more. Renew your appearance today!
Frequently Asked Questions
How will I know which service is right for me?
We're thrilled that you're considering cosmetic treatments with us! If you're wondering which service is right for you, we'd love for you to schedule an appointment with our team to learn about your best options. During a consultation, we'll examine your mouth and make our recommendations for what can achieve your smile goals. We always want our patients to be happy and we're ready to help you beam brilliantly!
We're proud to work with patients to ensure they receive the care that they need. If you need a payment plan, we certainly have options that can be discussed. When you visit us for your consultation, let us know about your financial situation and we'll go over options that may make care possible for you.
How long will my teeth whitening results last?
Teeth whitening is performed in our practice or the comfort of your own home.
When you choose in-chair whitening in the practice, we'll be able to achieve a smile that's several shades brighter in just about one hour. If you'd like to continue your results at home, you can purchase a take-home kit for maintenance. Teeth whitening results can last for several months or even up to a year with proper care.
How long will dental veneers last?
Veneers are an excellent choice for patients of all walks of life, and can last quite long when properly taken care of.
Your Best Smile Starts Here
Are you hiding your smile during conversations, meetings or family photos? Then it's time to contact Go Dental Surgery to find out how our mother-daughter dental team can help you smile brighter!
CONTACT US
*Any invasive or surgical procedure may carry risks. Before moving forward, it is recommended that you seek a second opinion from an appropriately licensed medical professional.

Cosmetic Dentist Gosnells, Maddington WA | (08) 9398 1427