The Go Dental Surgery Experience
We Treat You Like Family
From the moment you walk through the doors of Go Dental Surgery you will be treated like family. Our dentists and their friendly team welcome you to their homelike atmosphere.
We take the time to really get to know you and your family. We welcome all new patients with emergency and general dentistry needs, as well as those interested in rejuvenating their smile with cosmetic dentistry.
Practice Philosophy
We aim to inform, educate and motivate patients to obtain and maintain excellent dental health. Good dental health is vital to good overall health, well-being and self-confidence.
At Go Dental Surgery we are committed to not only treating your dental needs, but also assessing your overall health and providing education as necessary. We take the time to listen so that we may fully understand your goals for your oral and overall health.
A Gentle Touch
Dr Janie and Dr Tiffany provide dental services with a gentle touch. We want your dental visit with Go Dental Surgery to be a relaxing experience. We offer sedation options to help you feel comfortable and sleep through your dental procedures if you wish.
We take the time to fully explain all your treatment needs and answer any questions so you can be fully informed and feel confident that you are making the right decisions for your health.
We focus strongly on preventing cavities and gum disease so that you can have a healthy smile that will last a lifetime.
Treatment Options
Whether you are seeking pain relief or a complete smile makeover, we have a wide array of treatment options just for you. Our quality services include:
Want to Learn More?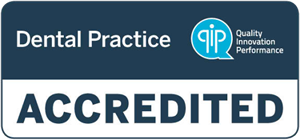 It's time to take control of your dental health. Call us today to begin your journey to a healthier you. (08) 9398 1427.
*Any invasive or surgical procedure may carry risks. Before moving forward, it is recommended that you seek a second opinion from an appropriately licensed medical professional.

About Go Dental Surgery | (08) 9398 1427