Meet the Team at Go Dental Surgery
Our friendly dental team professionals are committed to making you feel right at home from the moment you walk in the door.
We strive to make every experience with Go Dental Surgery enjoyable. Let us treat you like family!

Emma Hamilton – Dental Hygienist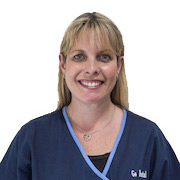 Emma is our friendly fully WA qualified Dental Hygienist who is genuinely interested in prevention and maintenance which frees up the Dentists time to do restorative work and fix existing issues.
Emma's role as the Dental Hygienist is primarily to treat and prevent disease and help improve your overall oral health. She achieves this by professionally removing plaque, calculus (tartar) and providing information to help you maintain a healthier mouth and teeth ensuring your tooth brushing and flossing techniques are correct, and also provide you with information on Gum disease prevention, treatment, and maintenance.

Laylaa Carydias – Dental Hygienist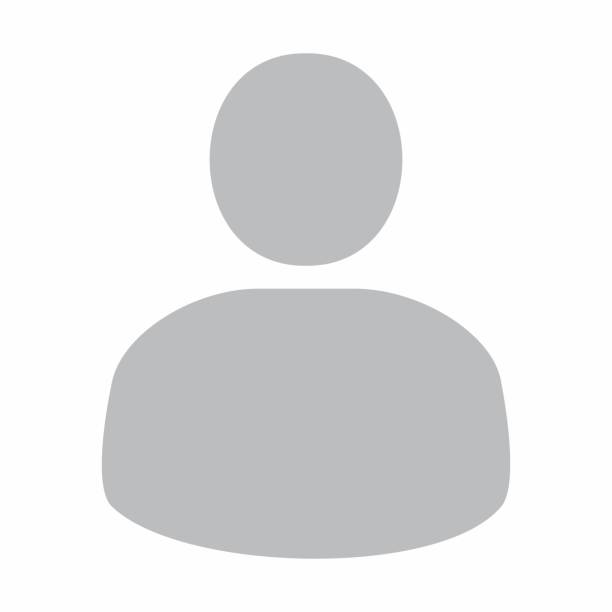 Laylaa has always been drawn to the dental industry as a child and teenager, and no other careers were of much interest to her. She earned a Bachelor in Oral Health Therapy from Curtin University in 2016. To stay abreast of the latest in the field, Laylaa takes professional development courses.
"The most fulfilling aspect of my career is seeing people become more confident in themselves once overcoming their fear of the dentist." Outside of the practice, Laylaa enjoys spending time with her family and going to the gym.

Faizah Sahar Rawofi – Dental Assistant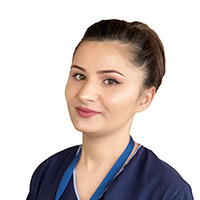 As she loves to help people, Sahar was inspired to enter the dental profession. She finds it rewarding to see patients achieve healthy smiles. Sahar attended university in Afghanistan and graduated in 2015. She possesses Certificate 3 and 4 in Dental Nursing and Certificate 3 in Venipuncture (blood drawing). Sahar looks forward to taking dental technician courses.
When she's not at the practice, Sahar enjoys spending time with her children. She also loves cooking and cleaning her house.

Hatice Serin – Front Office Coordinator/Dental Nurse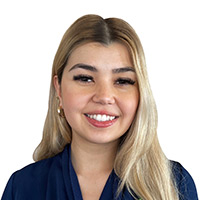 For Hatice, the most fulfilling aspect of her profession is determining what's important to patients, assisting them when they're in need, and helping them achieve their dental and oral health goals. Always committed to providing excellent patient care, Hatice enjoys connecting with every patient who walks through our door. "We view our patients not only as patients, but also as family members of Go Dental Surgery."
In 2016, Hatice graduated from high school. She earned a Certificate 1, 2 and 3 in Business Administration, and is also qualified in Medical Reception.
Outside the practice, Hatice enjoys spending time with her family and friends. She is also newly married. Always up for an adventure, Hatice loves trying different food and exploring new places. She particularly enjoys summer days—spending time at the beach, going for a picnic or a bike ride in beautiful Perth.
Hatice has two younger siblings—a sister and a brother. She also loves all kind of animals and enjoys any type of music.

Marie Jamandron – Dental Nurse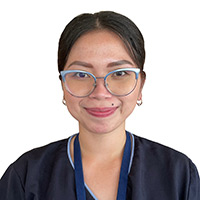 Growing up, Marie loved the idea of helping others and was always interested in becoming a nurse. She loves caring for patients in the practice, and is thrilled to be a part of their oral health journey from start to finish.
"One of my favourite things about working with patients at Go Dental Surgery is helping them have a better experience and keeping them comfortable along the way. I love to give people their smiles back!" – Marie
Marie graduated in 2011, and holds a Certificate 3 in Dental Assisting as well as a Phlebotomy Certification.
Outside of the practice, Marie loves to try new restaurants in and around Gosnells and cooking, as well as spending quality time with her family and friends. Get to know more about Marie when you book your next appointment with us. She looks forward to welcoming you into our care.

Want to Learn More?
Our team love what they do and strive to make you feel comfortable. Same-day and late appointments available. Contact us to come meet our friendly team. Call (08) 9398 1427 today and let us treat you like family.
CONTACT US
*Any invasive or surgical procedure may carry risks. Before moving forward, it is recommended that you seek a second opinion from an appropriately licensed medical professional.

Meet Our Team | (08) 9398 1427